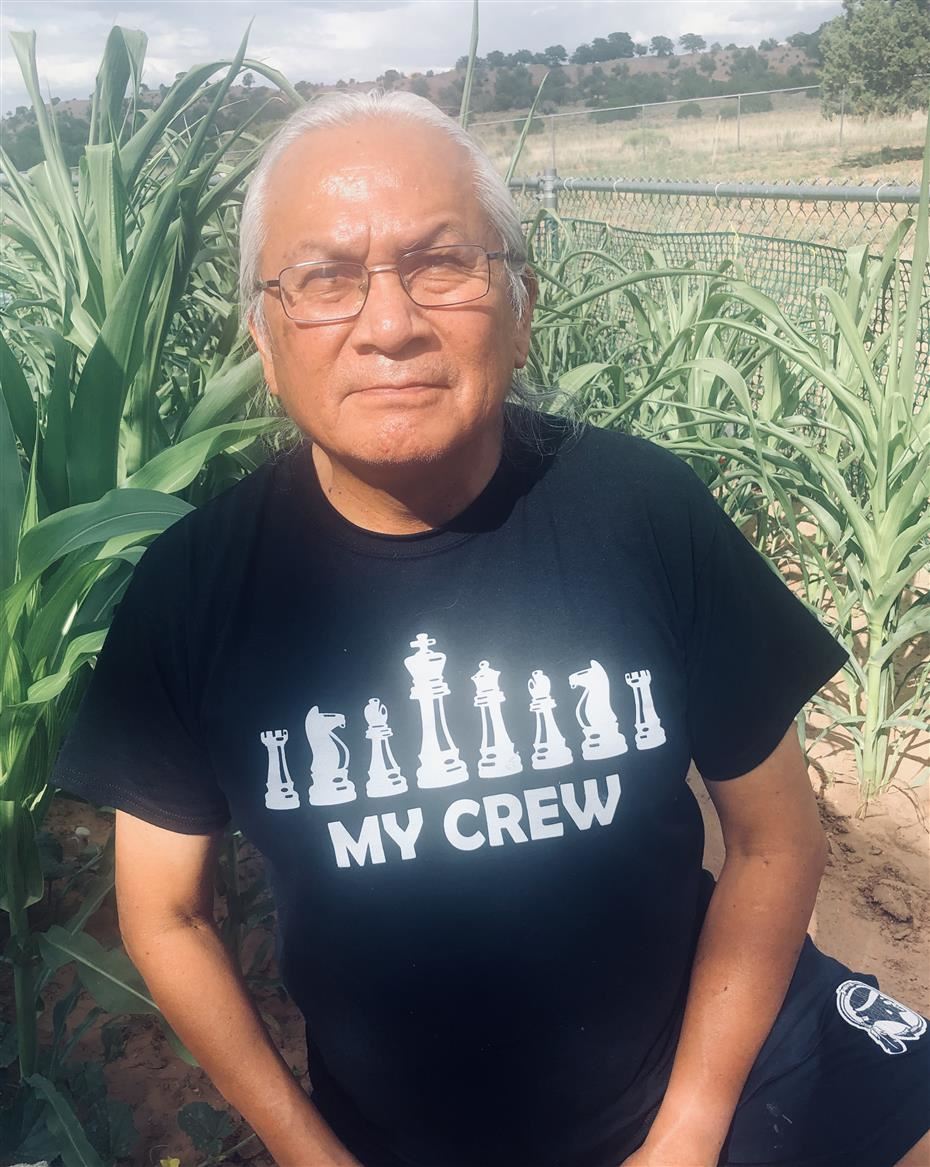 Phone: 928-729-7055
Email:
Degrees and Certifications:
Dr.

MIchael "Ron" Barton

My clan is Ta'neeszahnii (Tangle People), my father's clan is Oozei Tachii'nii (Hopi division of the Red Running into the Water People), my maternal grandfather or Chei's clan is To'aheedliinii (The Water Flow Together People), and my Nali' hosteen or paternal grandfather's clan is Kinlichii'nii (Red House People). As we are all related, as Bila' Ashdla'ii or Five Fingered Earth Surface People, let us plan how we can better serve and teach our children to be educated and emotionally intelligent individuals of the Navajo and U.S.A. family.

WEDNESDAY 2023-2024 PARENT-TEACHER CONFERENCES (PTC): Parent-Teacher Conferences will be held on the following Wednesdays during the 2022 - 2023 academic school year: September 20, 2023; November 08, 2023; February 14, 2024; and April 17, 2024. Time: 4:00 pm to 7:00 pm.

Students must learn that science can explain how our world works. Students must formulate their own personal opinions and personal actions about serious national issues that will have a significant impact on the quality of their lives. If students learn how science explains how global warming and how vaccinations work, then they can reasonably plan their future actions. We need to know how science explains how certain topics/issues work, then we can plan action steps to stop or lessen the impacts on our lives.

My Classroom rules use the WRHS Scouts PRIDE acronym. P stands for being PREPARED to work and learn; R stands for being RESPECTFUL to classmates and school property; I stands for INTERACT safely with classmates and lab materials; D stands for being DEPENDABLE towards classmates and assignment completion, and E stands for being ENTHUSIASTIC for learning and cooperating in-class activities.
All Categories
Unassigned
Booklet or Zine
RACES Writing
Select Month
January
February
March
April
May
June
July
August
September
October
November
December
Select Year
2022
2023
2024
2025
Filter