The Human Resources Department here at Window Rock Unified School District No. 8 is committed to the care and well-being of our employees.

Through training and continued development we are dedicated to ensure our employees are performing in alignment with Window Rock School District No. 8, Arizona Department of Education (ADE), and Arizona School Board Association (ASBA) goals and objectives for each of our school environments and for each of our student's daily experiences.

Our streamlined employment and hiring process is geared to select the most highly qualified employees. Once hired, we continue to work with employees with current ADE expectations, certification requirements, and professional development for the longevity of their employment career.

We comply with the Equal Employment Opportunity Commission (EEOC), Department of Labor employment guidelines, as well as with State of Arizona regulations.

We offer a competitive benefit package including medical, dental, vision, life insurance, Arizona State Retirement System, an employee assistance program, sick bank membership, 403(b) plans, Flex Benefits and housing options. (Please reference the top Employment tab).

If you are interested in applying for a position with the Window Rock School District, please apply using our On-Line Application or to see our vacancies.

APPLICATION REQUIREMENTS:

Certified/Administrative Positions

Complete On-Line Application
Resume
College Transcripts – Official upon hire
Two recent letters recommendations within 1 year
Valid Arizona Teaching Certificate with appropriate endorsements
Valid Arizona Fingerprint Clearance Card

Classified Positions

Complete On-Line Application
Resume
Copy of HS Diploma and/or College Transcripts
Vocational/Trade School Certificates
Two recent letters of reference or recommendations within 1 year
Valid Arizona Fingerprint Clearance Card

***Positions advertised for the 2023 - 2024 school year. We reserve the right not to fill advertised positions.***

Annual Public Notification of Nondiscrimination

Window Rock Unified School District #8 does not discriminate on the basis of race, color, national origin, sex, age, religion, or disability in admission to its programs, services, or activities. Window Rock High School Career and Technical Education Department does not discriminate in enrollment or access to its programs: Professional Sales and Marketing, Nursing, Automotive, Welding, Construction, and Graphics and Design. The lack of English language skills shall not be a barrier to admission or participation in the district's activities and programs. The Window Rock Unified School District #8 also does not discriminate in its hiring or employment practices.

This notice is provided as required by Title VI of the Civil Rights Act of 1964, Section 504 of the Rehabilitation Act of 1973, Title IX of the Education Amendments of 1972, the Age Discrimination Act of 1975, and the Americans with Disabilities Act of 1990. Questions, complaints, or requests for additional information regarding these laws may be forwarded to the designated compliance coordinator(s): Superintendent, Navajo Route 12, Fort Defiance, AZ 86504, 928-729-6706

***Translation services are available through the Office of the Superintendent. Please see call (928) 729-6706 for translation services.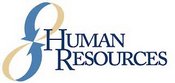 Administration Building
Human Resources