Announcements
Student-Athletes

ARE YOU READY TO RETURN TO SPORTS?

Have you gotten your Sports Physical done?

Do you have a Register My Athlete Account?

WINTER REGISTRATION ENDS IN NOVEMBER

YOU MUST UPLOAD PHYSICALS & CERTIFICATES IN REGISTER MY ATHLETE PRIOR TO DEADLINE. DON'T WAIT!

Click on the Link Register My Athlete to fill out all necessary physical documents for the new School Year 2023-2024. If you have any questions on the link please reach out to the athletic department 928-729-7011.
TMS Football Defeat Ganado 9/20/23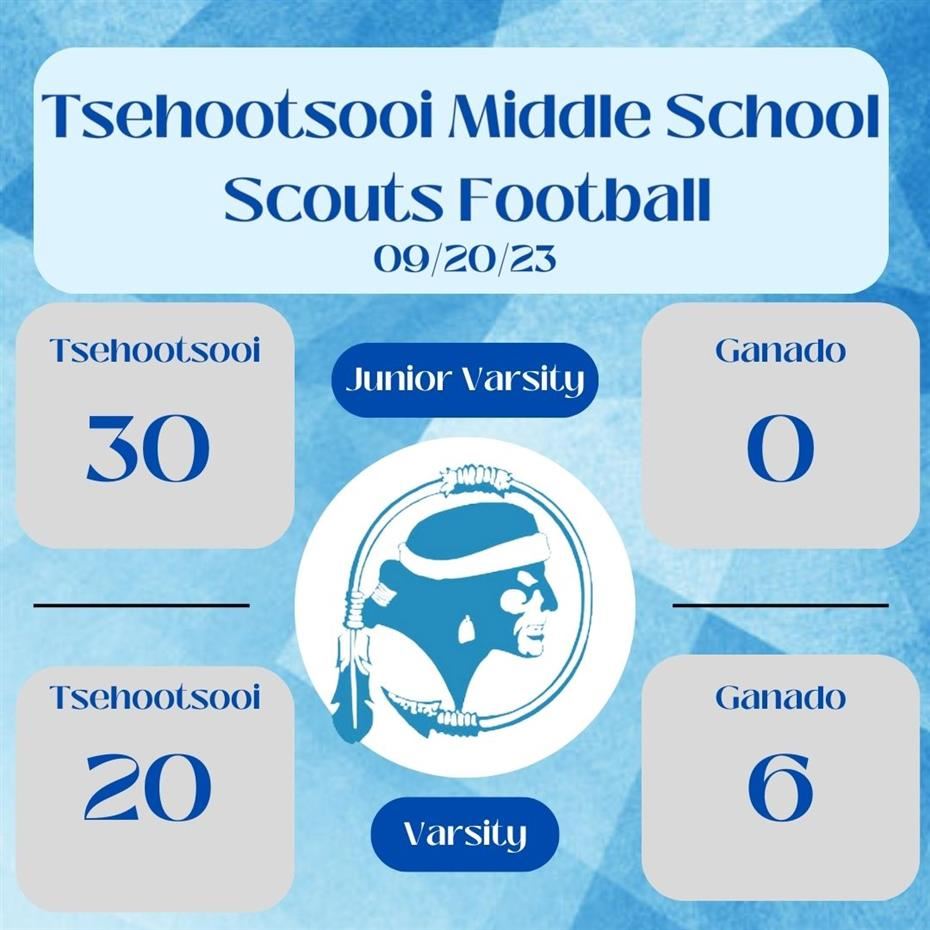 TMS Cross Country - St. Michaels Night Flight Meet 9/15/23
TMS Football at Pinon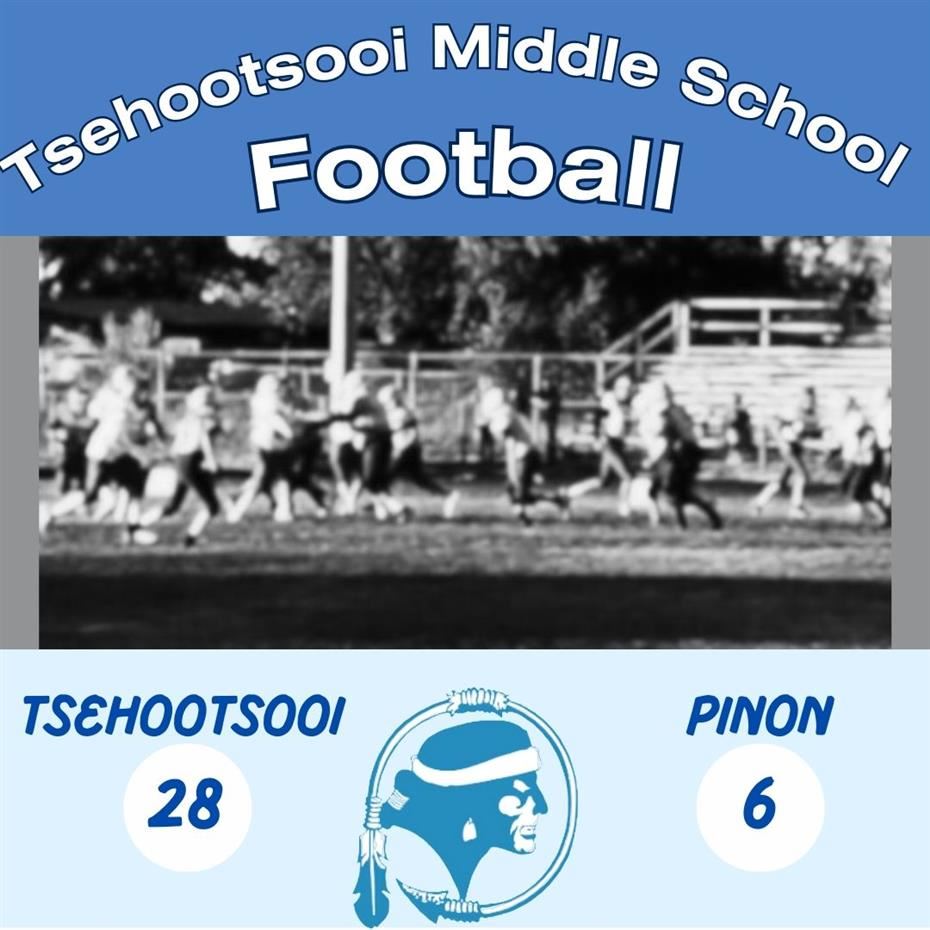 TMS Fall Sports Schedule - Revised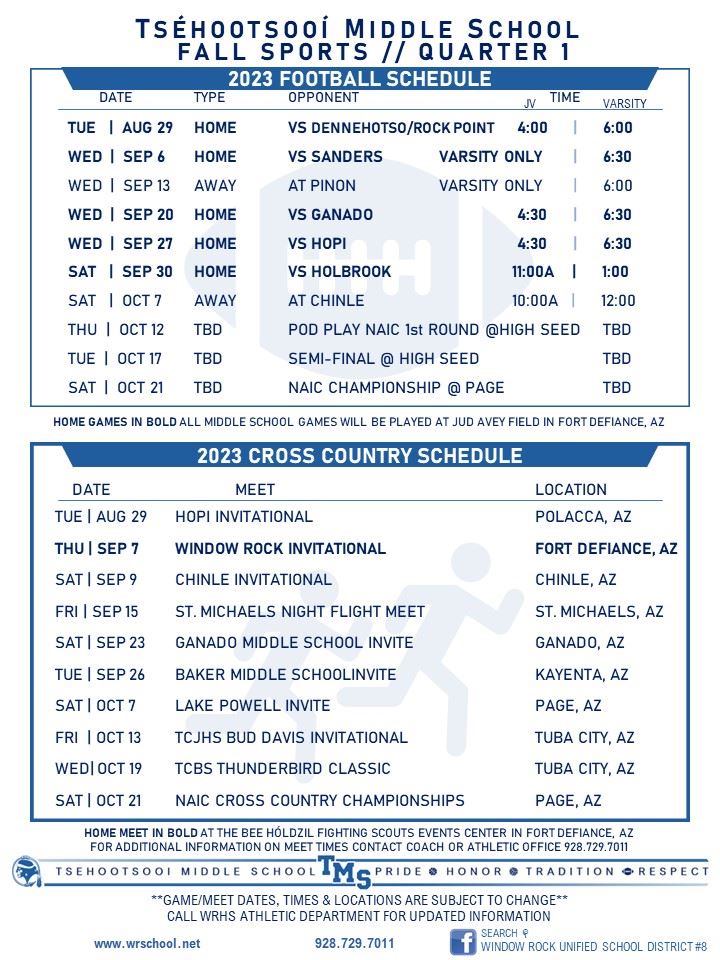 TMS Cross Country - Chinle Invite 9/9/23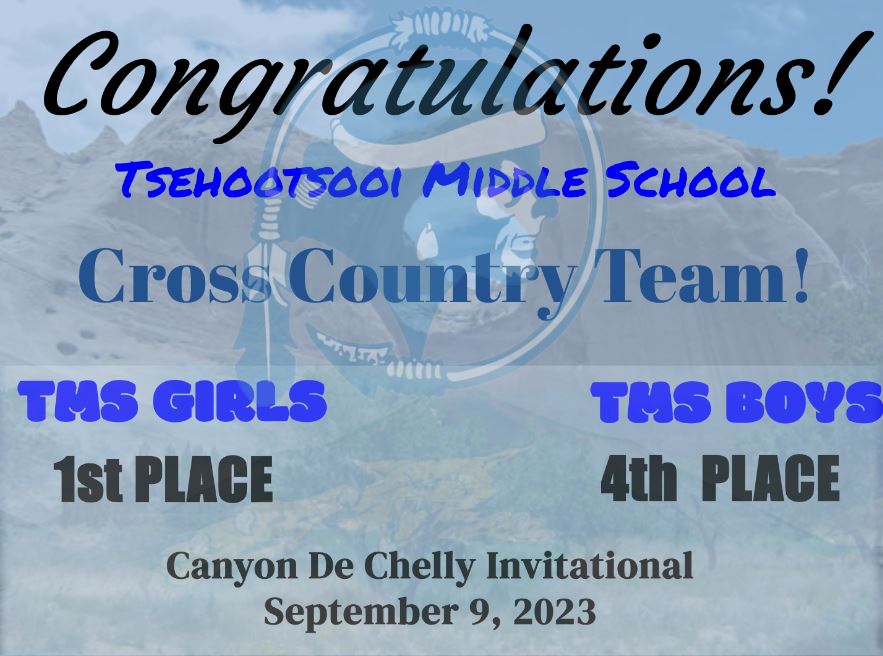 TMS Cross Country - WR Invite 9/7/23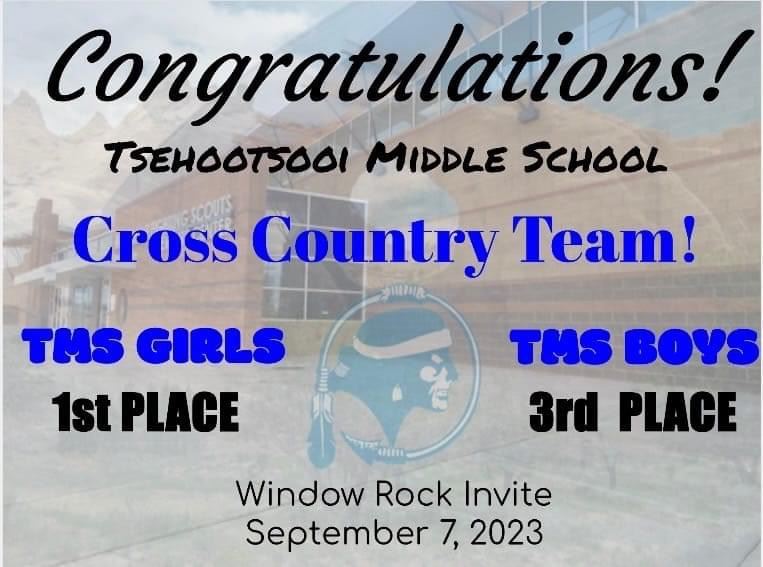 TMS Football vs Sanders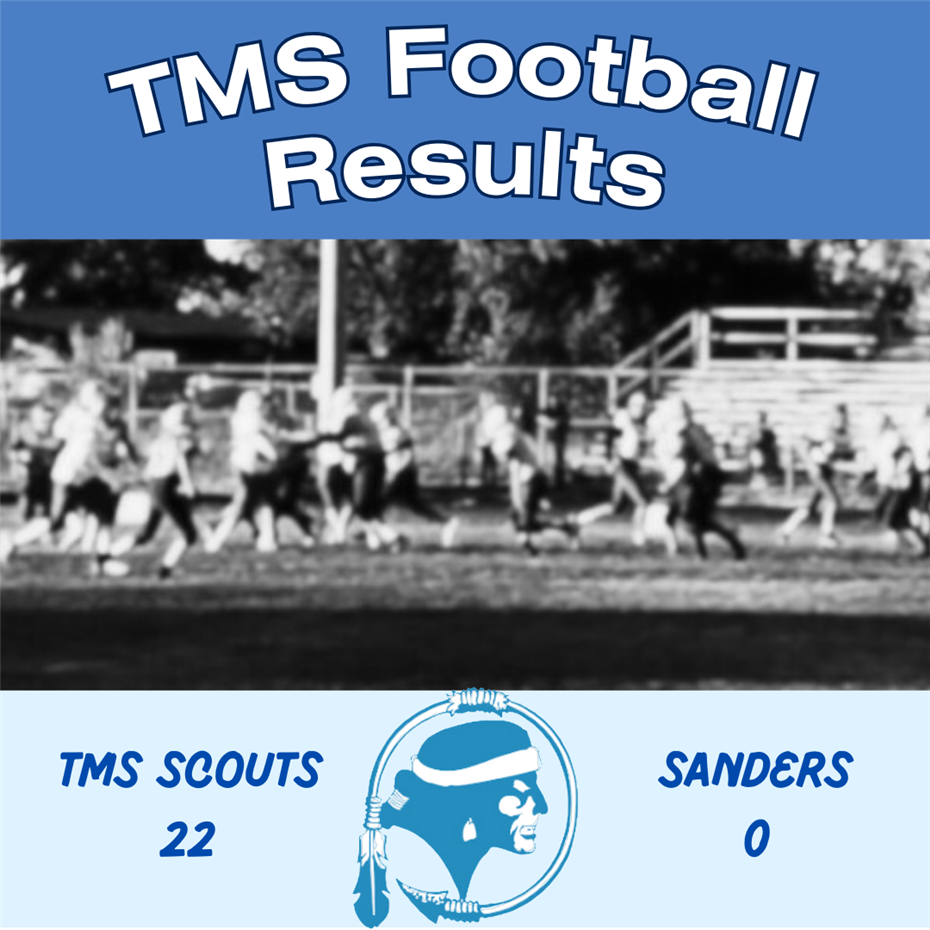 TMS Cross Country - Hopi Results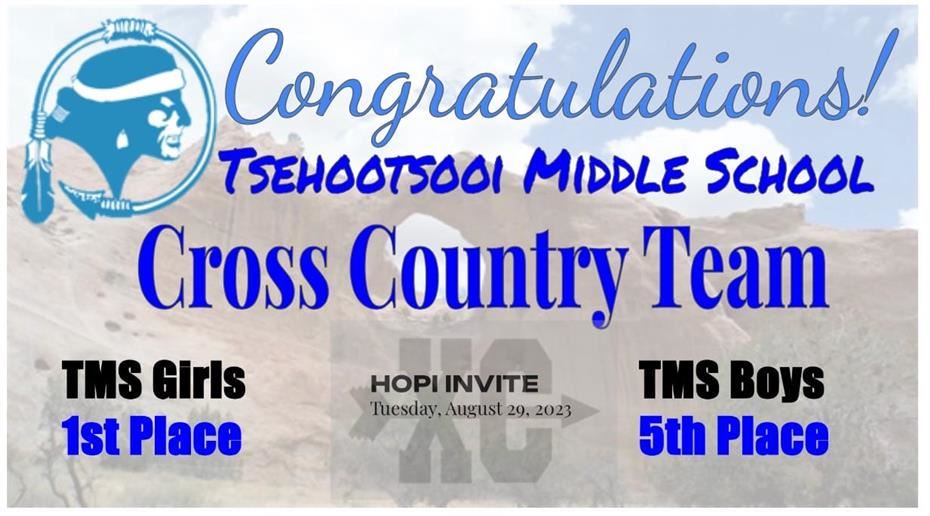 Congratulations to our TMS Cross Country Teams. Results are in from the Hopi Invite that took place on Tuesday, August 29th.

TMS GIRLS PLACED 1ST

1st - Samiya Curley

2nd - McKayla Young

4th - Peyton Moore

5th - Shandiin Bia

8th - Tiana Edision

They were the Top 10 runners for TMS.

TMS BOYS PLACED 5TH

7th - Makay Owens

He was a Top 10 runner for TMS.
TMS Football vs Rock Point - 8/29/23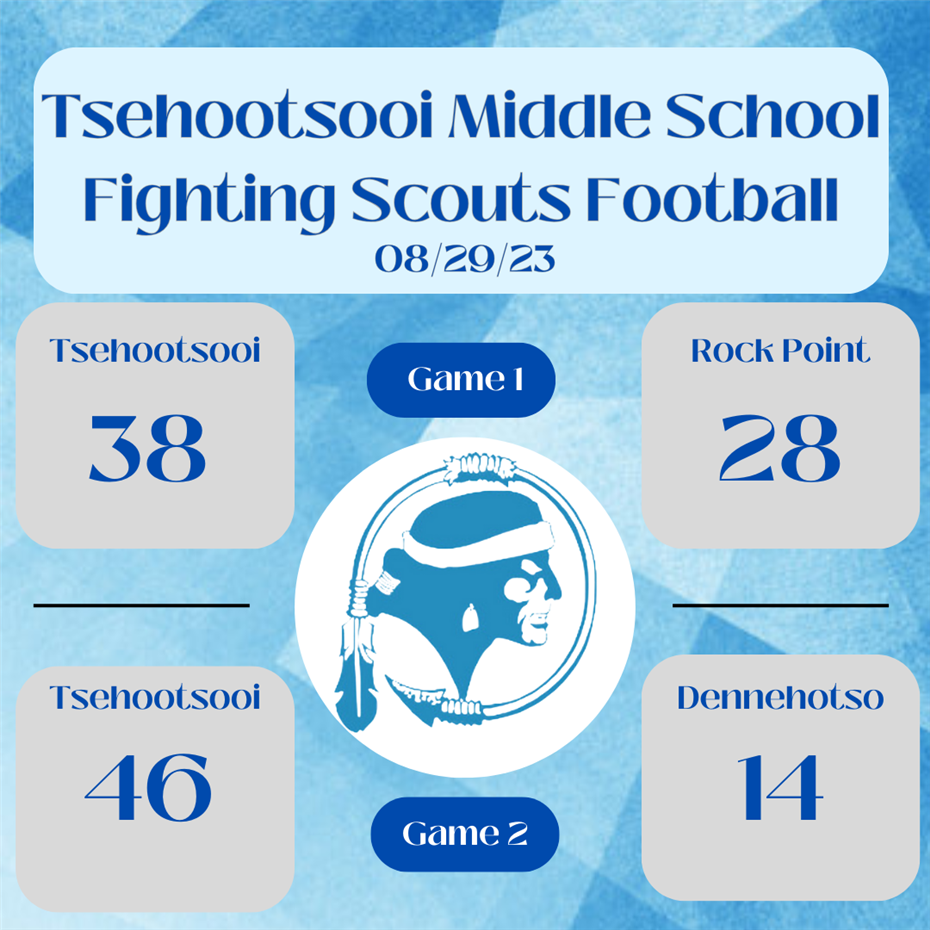 TMS Coaching Staff
Cross Country Head Coach: Monte Manning

Football Head Coach: Marty Conrad

Volleyball Head Coach: LaToya Hillis

Cheerleading Head Coach: Genevieve Charley

Girls Basketball Head Coach: LaToya Hillis

Boys Basketball Head Coach: Rachelle Jones

Wrestling Head Coach: Tyson Curley

Baseball Head Coach: Lyle Ironwater

Softball Head Coach: Hannah Smiley

Track Head Coach: Tyson Curley
Athletic Department Staff
Malcolm Young, Athletic Director
Phone: 928-729-7013
Email: myoung@wrschool.net

Nate Dahozy, Athletic Assistant
Phone: 928-729-7011
Email: ndahozy@wrschool.net

Jonathan Pablo, Athletic Assistant
Phone: 928-729-7010
Email: jpablo@wrschool.net

Muriel Tsosie, Athletic Trainer
Phone: 928-729-7011